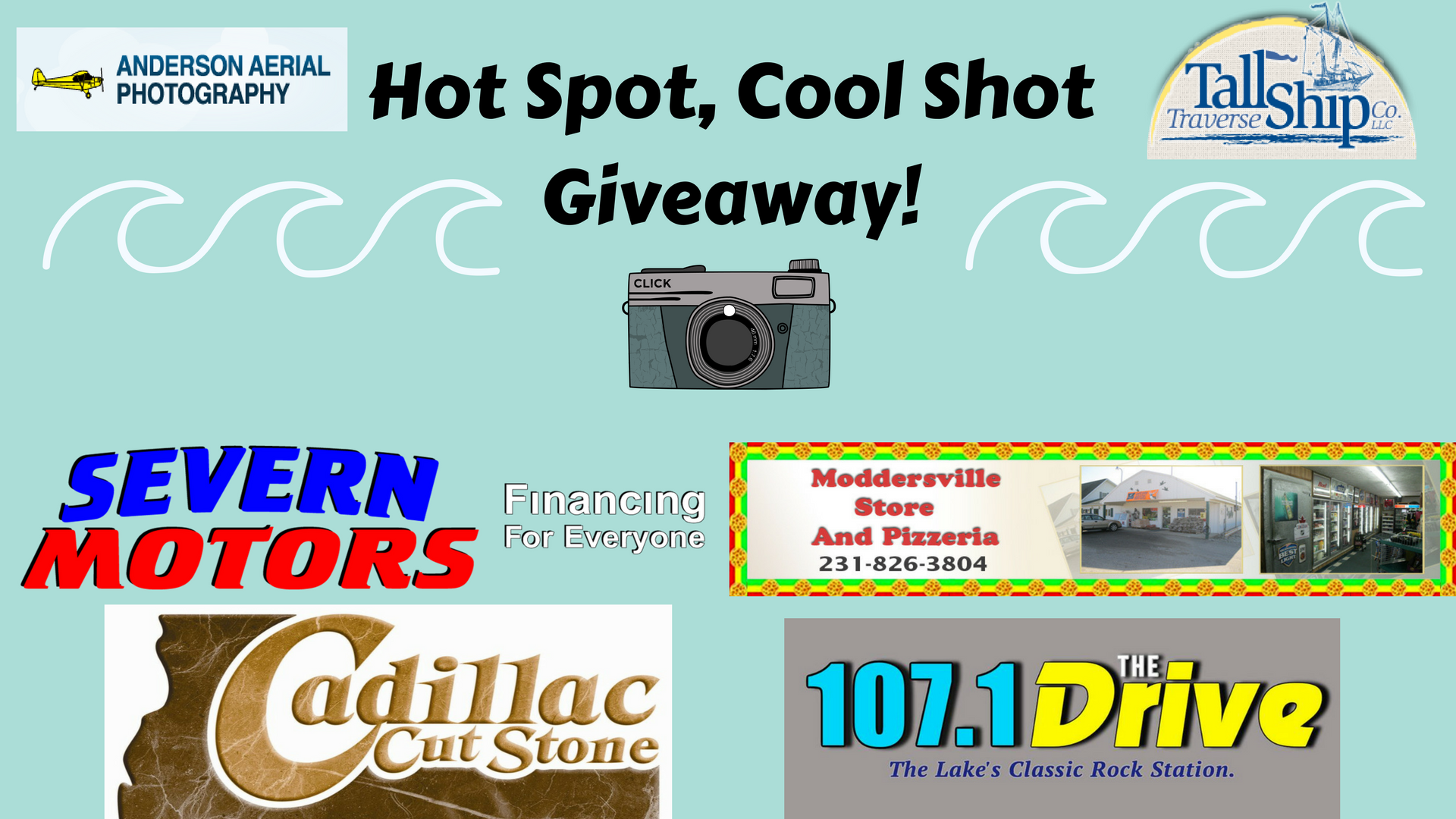 Hot Spot, Cool Shot!
Sail for a couple of hours on one of the most beautiful waterways in Northern Michigan with Traverse Tall Ship Co. on their gorgeous yacht, and hang on your wall a 16×24 framed canvas aerial photo of where you just were for a keepsake. Or if you wish, you can choose any photo from the collection of aerial photos from Anderson Aerial.
Email us at 1071thedrive@gmail.com, your name and the name of the person you'd bring to go sailing on the Traverse Tall Ship Company, and then you can fight over who keeps the photo from Anderson Aerial Photography.
It's the Hot Spot, Cool Shot Gi veaway! Presented by Severn Motors, Moddersville Pizzaria, Cadillac Cut Stone, and the new 107.1 The Drive.